Martin Rees Electrical ContractorsLimited began in 1992 and since then has grown to be one of the largest electrical contractors in mid and south Wales. During that time we have built an enviable reputation for the quality of work and the high level of our customer service.
We are a progressive company with a permanent team of competent electrical engineers, with a commitment to the future with an ongoing apprenticeship scheme.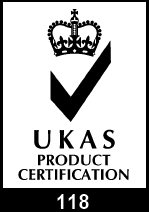 Our company is active in a wide range of markets providing electrical services to schools, offices, hospitals, industrial estates and private housing. We can also cater for testing and commissioning of any installation.
We pride ourselves in our ability to carry out all types of work, to the highest standards, within demanding timescale's and with due regard to our pro-active environmental, and health and safety policies.
Our customer focused ethos is supported by our Customer charter which states:
Martin Rees Electrical Contractors Ltd and it's most valuable resource, its staff, are committed to providing you with services that give total satisfaction. We recognise that customers who are left with a good impression of our services will in turn recommend us to others. Trust is the foundation of good business.
In applying this principal, we will:
be professional in all aspects of our work, with a team that takes pride in all that it does
listen and to respond courteously to you and respect your wishes in a two-way relationship built upon trust
get things right first time, but if something does go wrong we will endeavor to put it right as quickly as possible and with minimum inconvenience to you
continually improve our service by encourage and welcome your feedback
respond positively to any complaints in order to leave you totally satisfied
What you can expect from us.
when we visit you, our staff:
will at all times be presentable and carry authorised identification cards.
will be courteous, helpful and make every effort to accommodate your needs whist carrying out their work
will respect your property and privacy
will complete their work with the minimum of disruption
will aim to be on time for all appointments
When you contact us, our staff:
will be polite, helpful and courteous at all times
will listen to you and make every effort to respond to your request
will deal with your enquiry promptly
will keep you fully informed of decisions and reasons behind any delay to our service